Potion of Eternal Flame
Edit
The Potion of Eternal Flame is a orange color, looking similarly to that of the Potion of Fire Resistance. It gives the Eternal Flame effect.
It is brewed from vanilla lava and a fire charge, giving it an unstable structure. It cannot be amplified, but can be elongated. Brewing it with vanilla redstone elongates it, and brewing the result fluid with a Plagued/Pure Tear (a Pure Tear, in this case) elongates it again.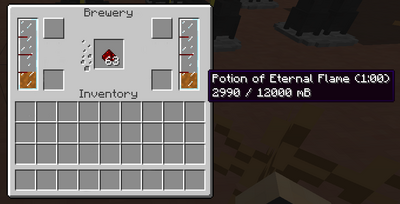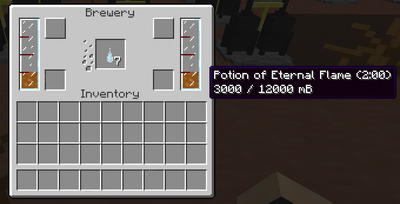 Ad blocker interference detected!
Wikia is a free-to-use site that makes money from advertising. We have a modified experience for viewers using ad blockers

Wikia is not accessible if you've made further modifications. Remove the custom ad blocker rule(s) and the page will load as expected.